CENTRAL NERVOUS SYSTEM AND ITS DISEASE MODELS ON A CHIP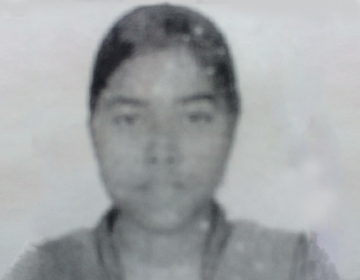 Written by – Gowri Dass
Central nervous system consists of brain, spinal cord, nerves, ganglia, nerve cells etc. any disease which occurs in the CNS are lethal as they damage the response mechanism of the body. Earlier these diseases were studied in the living animal models internally i.e. in vivo. But it was a very tedious process and time consuming. And there were many parameters which had to be taken care of. In recent times the discovery of BIOCHIPS made the studies of CNS diseases less tiring. Various microplatforms mimicking in vivo microenvironments of CNS can be reviewed.
BIOCHIP
Biochip is an array of miniaturized chemical or biological test sites that is arranged on a substrate so that many tests can be performed simultaneously and that is used to sequence genes, analyse proteins, and identify toxins. A computer chip made from organic molecules. This is also called as microchip. They can perform hundreds of functions and enable researchers to quickly screen large numbers of biological analytes for a variety of purposes.
Biochip, in addition to the microarray technology requires transduction and the signal processing technologies to output the results of sensing experiments.
USE OF BIOCHIPS IN STUDIES OF MULTIPLE SCLEROSIS (MS)
In an article which was produced in the journal Trends in Biotechnology, Korean Researchers say that chip technology can replace cell culture for further understanding of disease. They suggest that the advance study of CNS diseases is possible using compact, accessible chip technology than in current method i.e. cell culture. These microchip systems could serve as mini brains, complete with neurons, glia and connected neuronal circuitry. Earlier, these microchips were used to study the behaviour of microganglia and the cells that play a role in MS inflammation.
USE OF CHIP IN ANALYSIS OF LYMPHOMA
Lymphoma in cerebrospinal fluid (CSF) can be difficult to identify or study by using molecular profiling as the amount of CSF sample collected using lumbar puncture is very limited. So, the use microfluidic platform for complete analysis of CSF is nowadays implemented by the researchers to save time and for effective studies by using less amount of CSF sample.
Biochips also have various applications, like it can also be used to screen and test drugs, food, cosmetics and other toxic materials. It can also be used in the discovery of disease mechanisms, and also its diagnosis and treatment using personalised or tailored disease model and medicine.
NOTE:
According to the Author, the discovery of biochip has been a milestone in understanding diseases. It can be used not only in studying CNS diseases but also diseases of gastrointestinal tract, urinary tract etc. Although it is in developing stage now, it will be of great use in the near future especially its use in personalised disease model and treatment.
Over To You