The Ailing Internship Model of Indian Pharma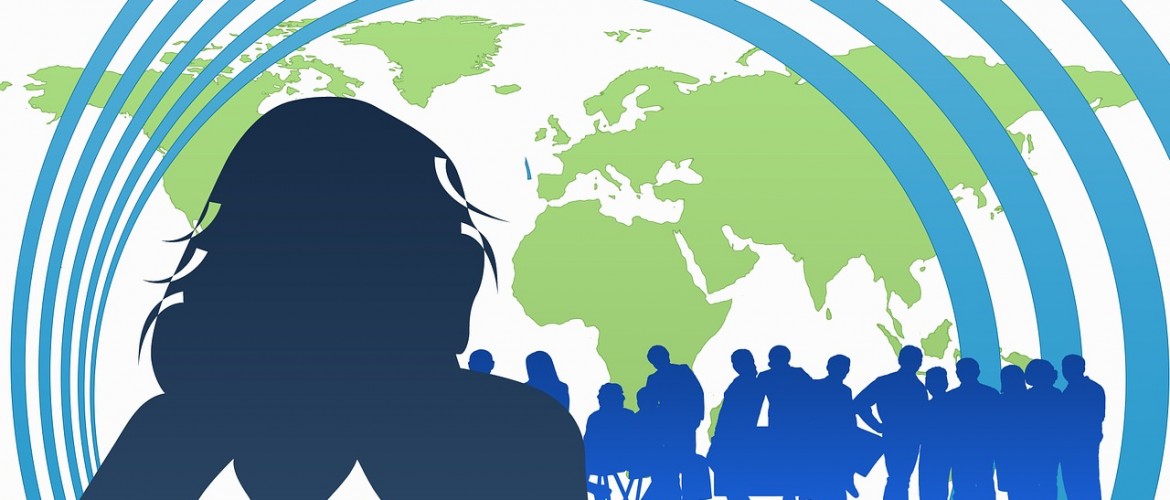 Catch young and groom for leadership…
So straightforward a strategy to develop the next generation high tech leaders! For some reason the pharmaceutical industry does not seem to get it right.
Many of the challenges of grooming the next generation of professionals are common to all knowledge industries. However, the pharma sector is beset with added struggles. The technology is extremely dynamic and the sector faces stringent regulatory measures as well as pressures.
The pharmaceutical industry encompasses a range of companies starting from research-intensive early drug discovery companies to big pharma that focus more on clinical trials and commercialization of drugs. The skill sets needed for each category of companies vary and often can be a unique mix. The availability of such skill sets locally at affordable prices becomes a major factor for the success of the companies in today's global market.
Traditionally, academia has been the single source for such manpower. However, in today's world, the role of academia in creating this critical mass is blurred, as the training is often not updated with the shifting needs of the industry.
Academic institutes primarily focus on high value education covering the cutting edge advancements. While it is extremely important, exposure to the realities of the industry alongside is equally important to develop right perspectives about the practical aspects of the industry.
Ideally, internships are expected to offer that perspective to the budding professionals of the industry. A high quality internship can offer the students with valuable insights about the industry, where most of them are likely to spend many years after completing their academic years.
To be fair to the academia, there has been an increased awareness and many Indian universities have included internship credit requirements to their graduation programmes.
And it is that time of the year once again, where summer internships are being intensely sought after by students. However, how many of them will ultimately receive a meaningful internship experience?
Expectations and realities
The economic future of a country depends upon the presence of a critical mass of knowledge workers in key fields essential for growth. Meaningful internships are one of the existing strategies to ensure that a critical mass of the new generation of knowledge workers is being developed in the country.
However, a widening and unhealthy gap between expectation and reality regarding the internship quality exists in India's pharmaceutical industry. The mismatch of expectations is creating unsatisfied students as well as industry stakeholders. This is impacting the whole internship model negatively.
A meaningful internship needs to offer practical experiences for students to understand their strengths and develop strategies to make themselves employable.
Students often presume that a meaningful internship needs to offer hands on technical skill development opportunities. Changing this mindset is critical, as many valuable industry projects do not involve any fancy analytical instruments. A small generic company engaging an intern in the project planning stages of a new generic product development can be an excellent way to learn important practical aspects of project management even though the tasks may look mundane.
A pharmaceutical company, on the other hand, cannot expect any immediate returns on their investments on internship projects. Hence, time investment for planning a meaningful internship is considered to be a waste of time. This is particularly so in the case of summer interns as the duration of those internship programmes is too short to enable interns to add value by independently handling any meaningful tasks, post-training.
Even if the senior management understands the long term importance of these yearly exercises, conveying it to the managers and getting volunteers for mentoring interns can be challenging. Assisting an intern to navigate around the research labs and GMP-certified plants can be taxing during the initial days. Similarly, training interns from scratch on each and every task and instruments demand close supervision.
The scientific staffs often have tight project schedules. Hence, the enthusiasm of the mentor may be limited if the prospects of the intern being hired into his team is minimal. This is particularly so in the case of summer interns in their second or third year of undergraduate studies. It is not surprising that some mentors give insignificant tasks to interns and prefer to depend upon their regular staff for tasks that are key to achieve the project milestones.
I have come across with a final year biotechnology student, who was asked to make routine sales calls and arrange library space in a multinational consulting company, much to her disappointment.
Internship Allowances
This is a much debated topic and the gap between expectations and real life can be huge. Many pharmaceutical companies in India share the opinion that offering a chance to engage in their workspace on a regular basis, by itself, is a huge opportunity for a young student with no prior experience. And hence, most of them do not consider allowances.
Even in developed countries, the regulation does not make it mandatory to pay allowances to summer interns if internship is part of their curriculum. However, for long term interns with no particular academic requirements the minimum wage regulations are applicable.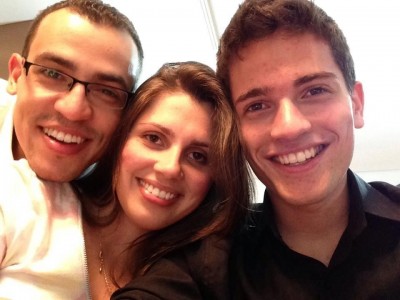 The expectations of students in India, on the other hand, vary significantly. It is most often based on which institutes or colleges they are graduating from. Students from premier institutes such as IITs feel that they have the option to bargain for a good quality internship that will also give them reasonable allowances. The campus placement centres in many of these institutes have become active lately to attract companies to offer internships and pre-placement offers (PPOs) to their final year students.
On the other end of the spectrum are the private universities. It may not be surprising if students are paying for internships. Sadly, such internships hardly make any meaning. Both the students and the companies do not take these namesake internships seriously. Students look at it as an exercise just to show some work experience in the CV, which may be useful for future placements. These short sighted programmes serve neither the industry nor the student in any meaningful way.
The Need for Shifting the Paradigm and its Cost
Some of the practices involved in the existing internship model are hardly beneficial for the industry and the country. A paradigm shift, hence, is essential with a long term vision to make the industry globally competitive.
It may have to start from scratch, beginning with how internships are being offered at present. It is sad that most of the internship opportunities are created and grabbed through family connections. That places many students at a disadvantage.
Moreover, those with strong family connections may not be the ones who are keen to develop skills to have a career in the field. The attitude of such interns can put off mentors, who may refuse to oblige for future programmes or may get detached from the key objective of the programme.
The role of campus placement centres in collaboration with industry associations can be invaluable in this scenario, as it offers the companies (and the prospective internship mentors) a chance to interact with more students instead of accepting someone who happens to be available.
During one of my recent visits to a top level technology institute in India, it was nice to watch the proactive roles placement offices are taking to attract valuable internship offers for their students. Particularly for final year undergraduate students, some of these programmes resulted in creating incredible opportunities by generating internship positions with potential for pre-placement offers (PPOs).
However, the efficiency and efficacy of a model needs to be assessed based on its reach. At present, out of the large pool of undergraduate students, only a small percentage of students become lucky to get a meaningful internship experience. Even in top technology institutes of repute, only a few top students benefit from these programmes at present. Many students still work it out through family connections. The first, second and third year students, in particular, are not offered much options as most of the campus initiatives target final year students.
Industry associations can take more active roles to encourage members to plan out meaningful internships. Satisfied interns can be the ambassadors of the firm in the academic institute, which can offer the companies a chance to become one of the most sought after firms by students. This in turn can improve the quality of their internship programmes. Their own scientific staff may become much more enthusiastic about mentoring interns.
It is also advisable to budget for internship allowances as it can attract better candidates. Even though it is not mandatory, and definitely the experience is extremely valuable for the students, financial incentives may help in terms of better commitment from the students, improving the success rates of the internship programmes in the company. The intangible benefits gained may justify the relatively small additional costs.
The attitude of students is an extensively discussed topic. We cannot expect a lot of maturity from students. However, the campus placement agencies may be able to address this effectively through seminars and other forms of coaching. Running an orientation programme will be ideal briefing the students about expected behaviour patterns in a work place. The companies may also have to spell out in detail their expectations on the first day itself.
A typical example is the importance of informing the mentor in advance, if the intern will be absent from work on a specific day. Some students find it hard to respect office hours as they are used to casual academic routines. Even if a company is casual in terms of office hours, interns need to be careful and should not take the privilege of flexible hours for granted.
The companies may need to conduct an induction programme for educating the young intern about various aspects of working in the company, particularly with respect to the safety procedures, regulatory restrictions, confidentiality, and work ethics. Mentor and senior management can encourage interns to interact with other staffs and also to observe project meetings.
Most often, if interns are offered valuable experience, it is likely that they will choose to repeat the internship in subsequent summers. For the company, that is invaluable, as they need not start from scratch with another new intern. Moreover, during the internships, the team may get comfortable with the interns and may opt for hiring them after graduation. Isn't that the best way to "groom our own"?
High quality internships can also lead to further collaborative work in the same field with that specific firm that can give invaluable experience to the student, further cement the relationship between the intern and the company, bring a name, projects etc etc to the college and a head start to students in industry.
Over To You